Behavioral Health Conference
The Behavioral Health Conference is a community-based border conference the focuses on primary prevention issues, including substance use and mental health, that are significant to our border community. The Rural Border Intervention program collaborates with community partners to bring together a conference that provides specific tracks that will help build skills and capacity regarding prevention issues for professionals, promotoras (Community Health Workers), parents, and youth.
Professionals that work in mental health and substance use care settings will be able to attend workshops covering best practices on topics such as:
Substance use disorders
Co-occurring mental health disorders
Policy and regulatory changes/updates
Telehealth considerations for behavioral health
Community members and youth will be able to attend workshops on topics such as:
Creating pathways to success
Resources in YOUR community
Managing life through COVID-19
Susie Reynolds Reece, is a seasoned inspirational speaker, resiliency coach, suicide prevention strategist, and consultant for healthcare, first responders, military, law enforcement, educational institutions, and others. Using levity to leverage the weight of serious topics, she demonstrates how to address, diffuse and navigate difficult topics that are essential to mental health and well-being, particularly during challenging times.
As Founder & CEO of Speak Fearlessly Always, a consulting and social issues awareness organization, Reece appreciates the crucial need for mental health resiliency awareness on a professional level, and understands it all too well personally. Susie is proud to be a member of the first ever newly formed "Lived Experience Advisor Committee," under the auspices of the Suicide Prevention Resource Center.
Reece's forthcoming book, Speaking of Intent (2022) chronicles her unexpected life path from loss and depression, to prevention training & public speaking.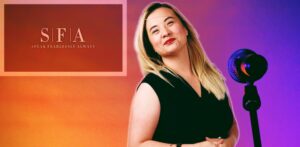 "An intentional act unintentionally guided my life down a path never expected."
– Susie Reynolds Reece 
Nathan Harmon is an international speaker and the founder of Your Life Speaks. Nathan speaks at public & private schools, educational and corporate conferences, retreats, on many issues pertaining to mental health, suicide prevention, drugs/alcohol use, recovery/sobriety groups, and many other venues. He has been recognized as the Top Booked School Speaker from 2017-2021 & keynote speaker on mental health, adapting to change, resiliency substance use and overcoming struggles habits and adversity. 
Nathan struggled in his middle – high school, & adolescent years. He made some bad decisions with drugs and alcohol in which led to the death of her friend and passenger in a drinking/driving accident/ Nathan just celebrated his "12th" year of sobriety this July. In the fall of 2019 Nathan teamed up with FilmBlanc and Director Neiomo Weiss for a documentary called "Connecting the Dots" focused on the mental health crises with our youth throughout the world. Nathan has a weekly podcast with psychologist Dr. Doug Miller called Real Life with Nathon Harmon. Nathan has also been a guest on various radio, tv and social media outlets and interviewed for numerous magazines and newspaper articles. He is married and has two children.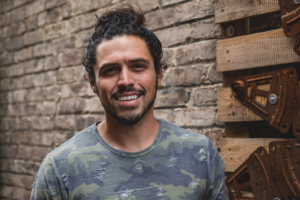 Date
June 17 – 18, 2021
Location
Due to COVID-19 the conference will be held virtually on Zoom.
Contact Information
Mike Douglas
RBI Program Coordinator
(915)782-4000 ext. 1703