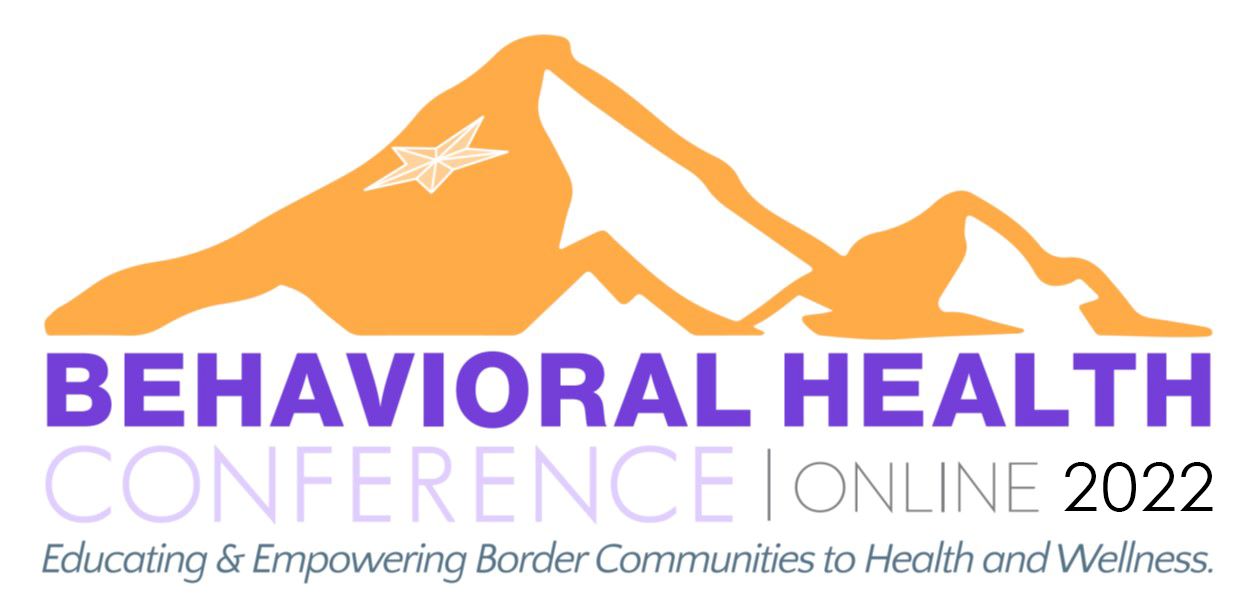 The Behavioral Health Conference is a community-based border conference that focuses on primary prevention issues, including substance use and mental health, that are significant to our border community. The Rural Border Intervention program collaborates with community partners to bring together a conference that provides specific tracks that will help build skills and capacity regarding prevention issues for professionals, promotoras (Community Health Workers), parents, and youth.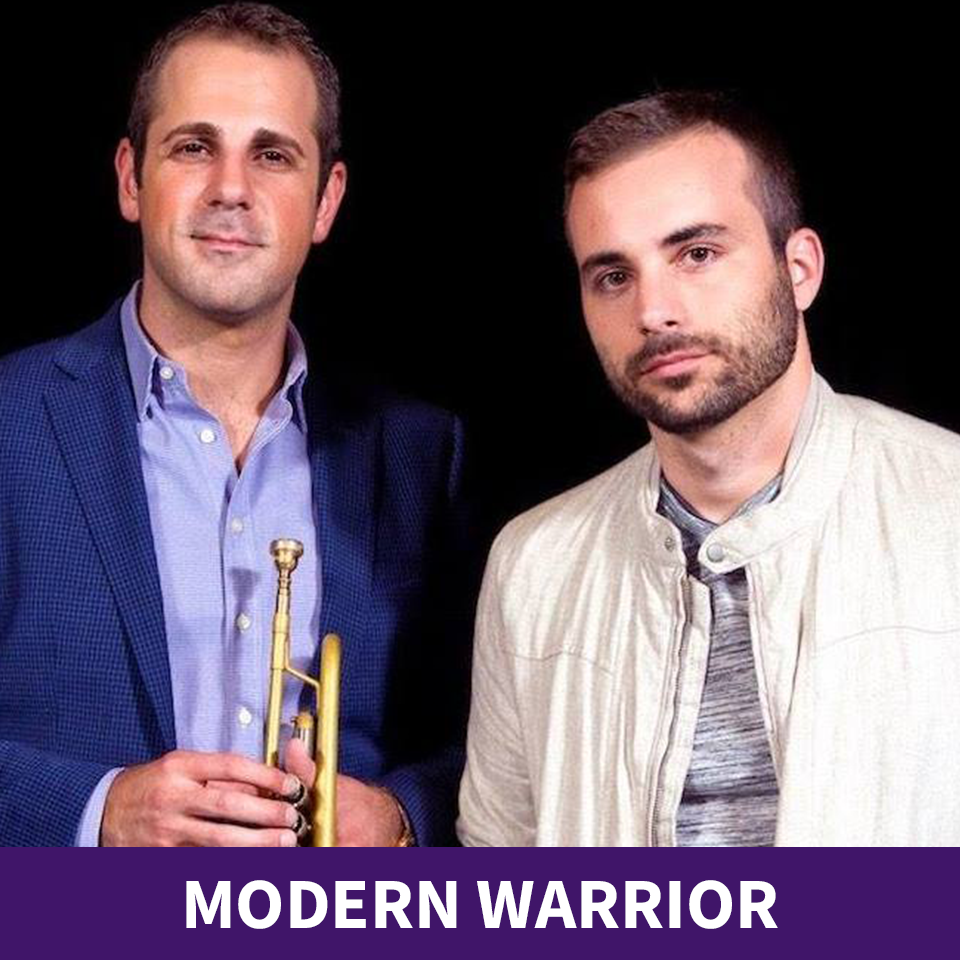 Modern Warrior LIVE is a uniquely immersive narrative and music experience that chronicles one veteran's journey. US Army Veteran Jaymes Poling shares the story of his three deployments in Afghanistan and subsequent transition back home. The production was originally created as a live performance, and the team has done more than 100 shows around the country since its inception in 2017. In addition to resuming live performances post-pandemic, the newest film serves as a way to reach and impact more communities around the country.
Jaymes' story is his own, but the themes explored in the show are universal. Generations of veterans, and countless civilians, have seen the show and found deep connection with the stories and experiences. Modern Warrior LIVE aims to break down the societal barriers that leave veterans feeling alone. It is a catalyst for meaningful conversation about mental health, post-traumatic growth, and the veteran experience. As the pandemic has exacerbated existing mental health and personal challenges, and the exit from Afghanistan has understandably brought additional complex and difficult feelings and conversations to the forefront, the story of Modern Warrior Live and the conversation it sparks is more important now
than ever.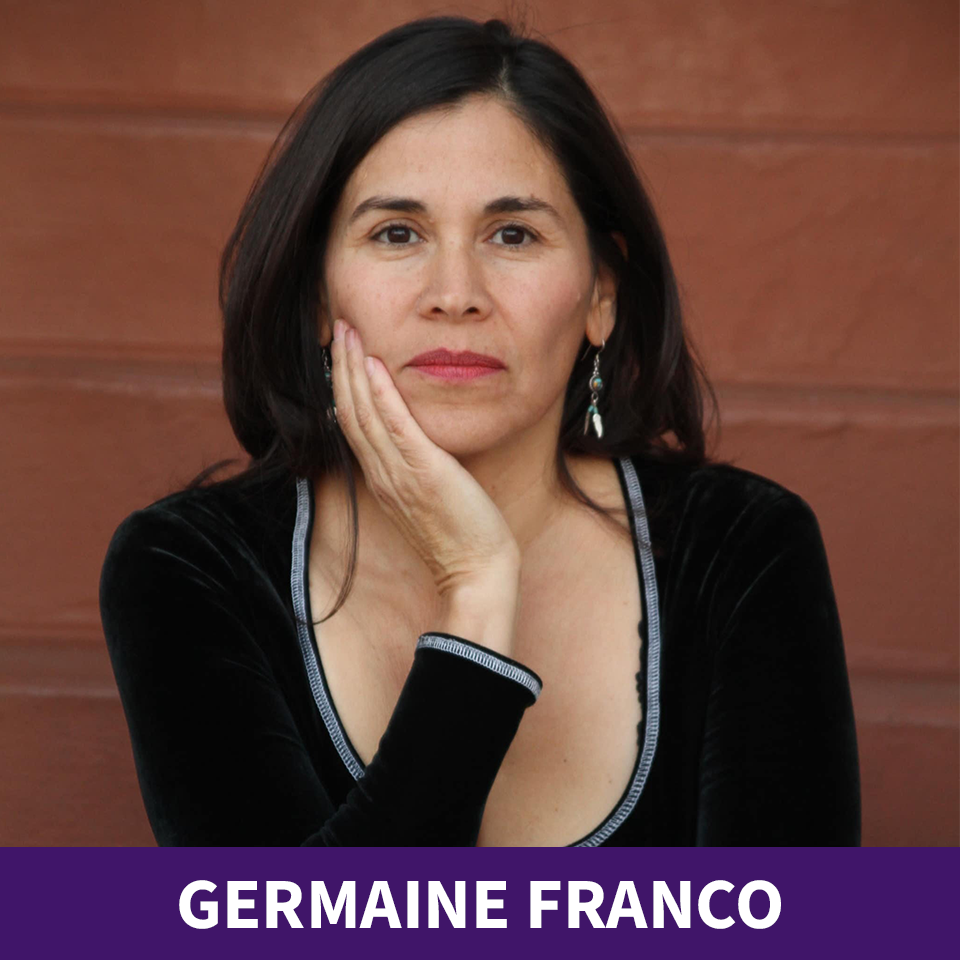 Germaine Franco is the first woman to score a Disney animated feature film with 2021's Encanto, for which she received an Academy Award nomination for Best Original Score, a Golden Globe nomination for Best Original Score, an SCL Award for Outstanding Original Score, an Annie Award for Best Music in a Feature, and a Variety Artisan Award. Germaine co-wrote and produced five of Coco's six original songs with co-director, Adrian Molina, including "Un Poco Loco" and "Proud Corazón", and provided additional music. Franco serves on the Advisory Board for Women In Media and The Neighborhood Music School. In 2018, Univision celebrated her work as one of "15 Latinas Who Are Changing The World As We Know It," alongside Rita Moreno and Emma Gonzalez.
Recently, Franco scored Kung Fu Panda Land of Awesomeness for Universal Studios Beijing, which garnered an SCL Award nomination for Outstanding Original Score for Interactive Media. In 2020 she scored two No.1 Netflix films, Work It, directed by Laura Terruso, and The Sleepover, directed by Trish Sie. She co-wrote and produced the main title theme song for the hit Nickelodeon show The Casagrandes. In 2019, Franco scored Little and Dora and the Lost City of Gold. Additional scores include Tag, directed by Jeff Tomsic, and Dope, directed by Rick Famuyiwa. Her work is heard in concert halls around the world including the Walt Disney Concert Hall with The Los Angeles Master Chorale, The Puerto Rico Symphony, The Dallas Symphony Orchestra, The National Symphony Orchestra, The Chicago Philharmonic, among others.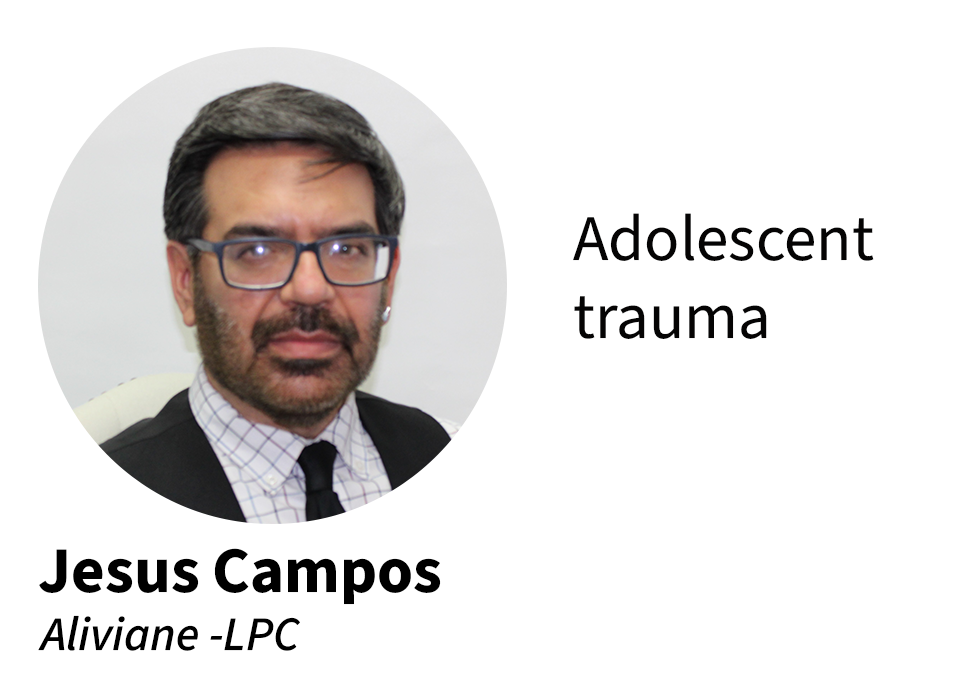 Went to Hanks High School and graduated in 92. Obtained a Bachelor's in Social Work at UTEP. Completed a Master's in Counseling at University of Phoenix. I am Licensed in Counseling and Social in the State of Texas. Have worked in Social Services and Counseling for the past 20 years.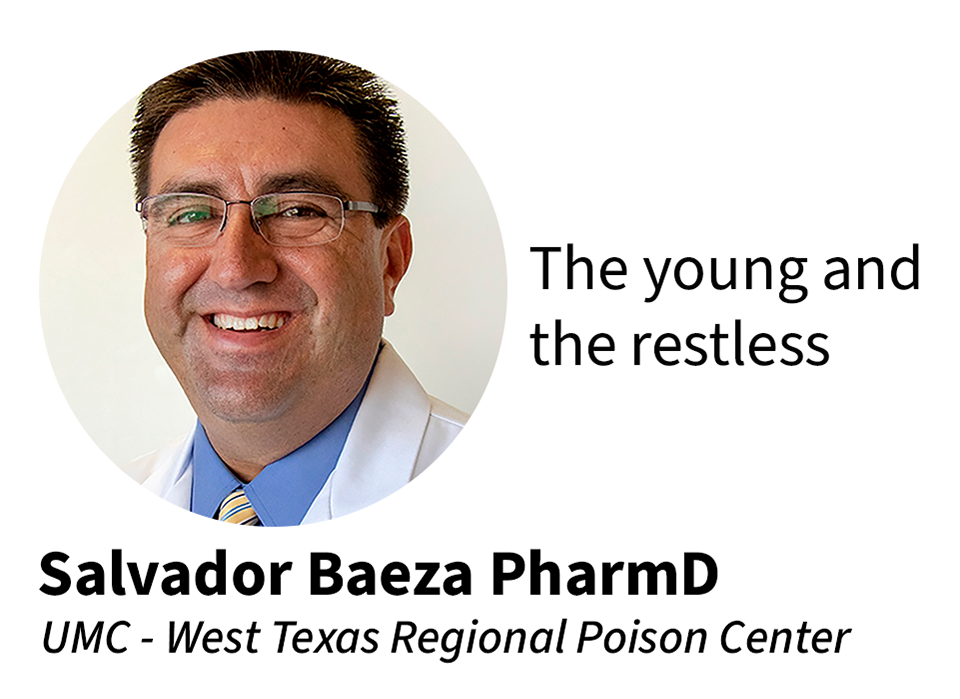 Dr. Salvador Baeza is director of the West Texas Regional Poison Center at University Medical Center of El Paso.  A native of the Big Bend region, he has made El Paso his home since graduating from the University of Texas at Austin College of Pharmacy. Dr. Baeza is currently serving on the Board of Directors for the American Association of Poison Control Centers.  In addition to maintaining an active community outreach program, Dr. Baeza and the staff at the West Texas Regional Poison Center are proud to collaborate with various professional education programs throughout the region including this year's Behavioral Health Conference.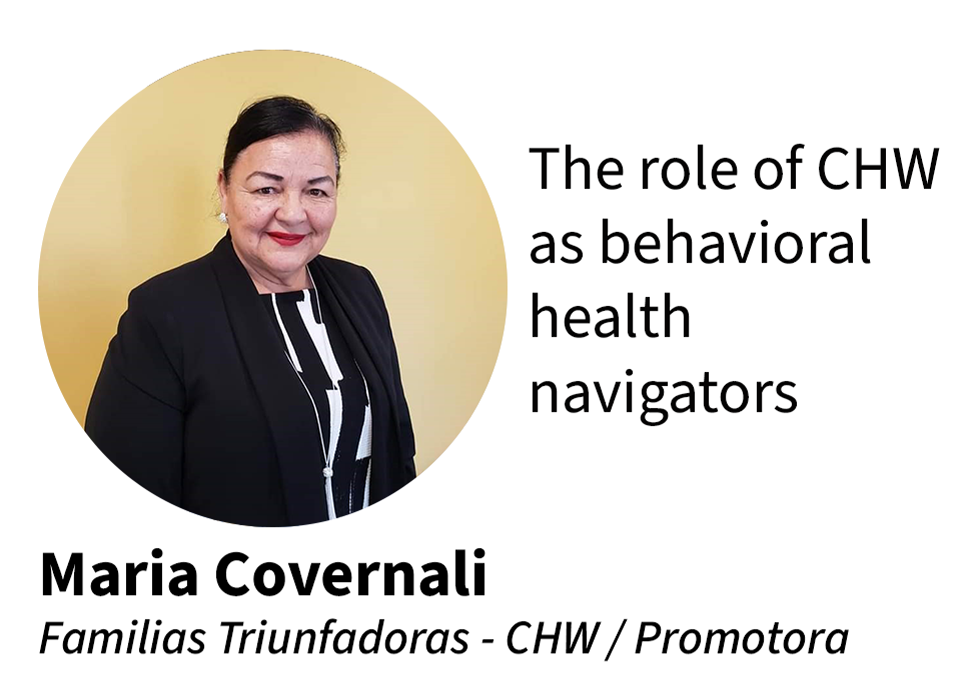 Bilingual/bicultural Social Worker with a passion for relationship-building, community organizing, promoting racial equity and inclusion, and advocacy in both educational and mental health settings. Dedicated to providing anti-oppressive, trauma informed and strength-based services to community members.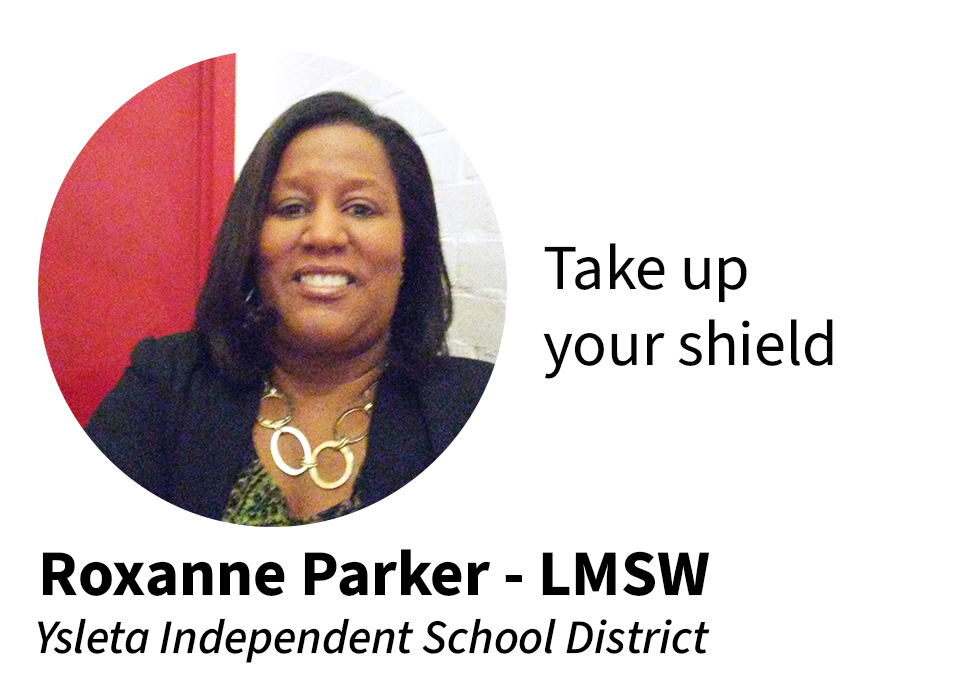 Roxanne Parker is a "military brat" and considers El Paso, Texas to be her home.  She is a licensed Master Social Worker and has worked for Texas Department of Protective and Regulatory Services, the Federal Bureau of Prisons and is now the proud special education social worker for Ysleta Independent School District.  Mrs. Parker serves on the Board of Directors for The Arc of El Paso as well as the advisory committee for Methodist Children's Home Outreach.  Mrs. Parker is a life-long learner and loves sharing her passion for the field of social work.  She has taught as an adjunct in the Social Work Department for El Paso Community College for over a decade. 
She is married and blessed with one child who keeps her busy with his interests in orchestra, baseball, church ministry, and engineering. Her future aspirations are to become Dr. Roxanne Parker and open a home for adolescents who are in need of love, guidance, mentoring, and a safe place to call home.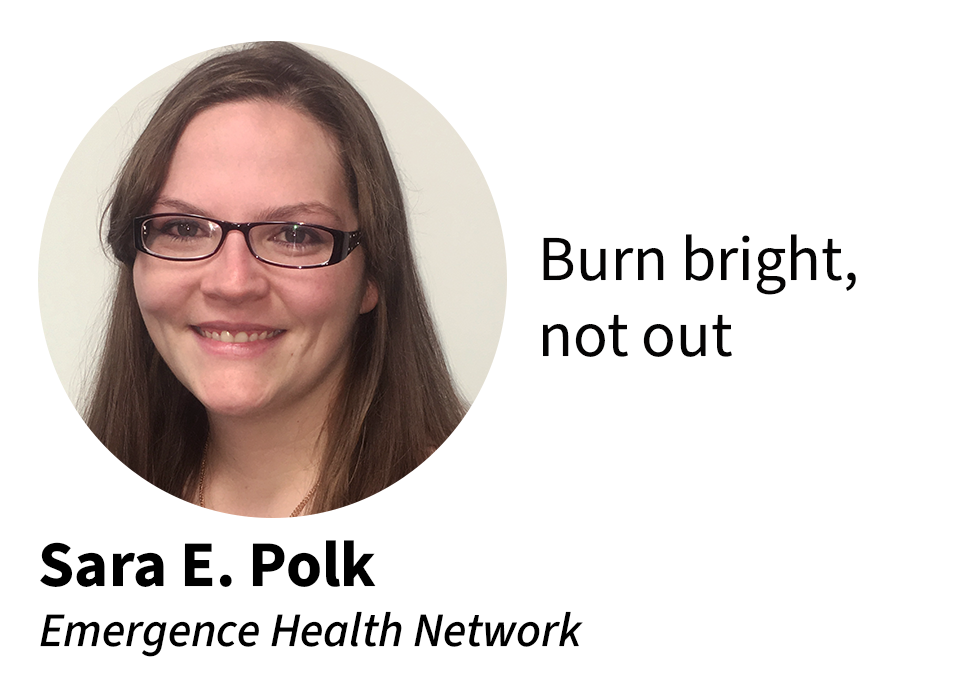 Sara Polk is a Licensed Clinical Social Worker-Supervisor in the state of Texas with a Master of Social Work from the University of Texas at El Paso where she focused her studies on child trauma and substance use. Sara currently works as a clinical program supervisor at Emergence Health Network's Community Recovery Center and Multisystemic Therapy programs. Sara has been working in the field since 2013, providing trauma focused clinical services to a variety of populations including youth in the juvenile justice system, adults in outpatient services, active-duty service members, and victims of crime.  Additionally, Sara also has training in trauma focused modalities including TF-CBT, DBT and EMDR and regularly provides trainings regarding trauma informed care and creative therapy ideas for use with teenagers.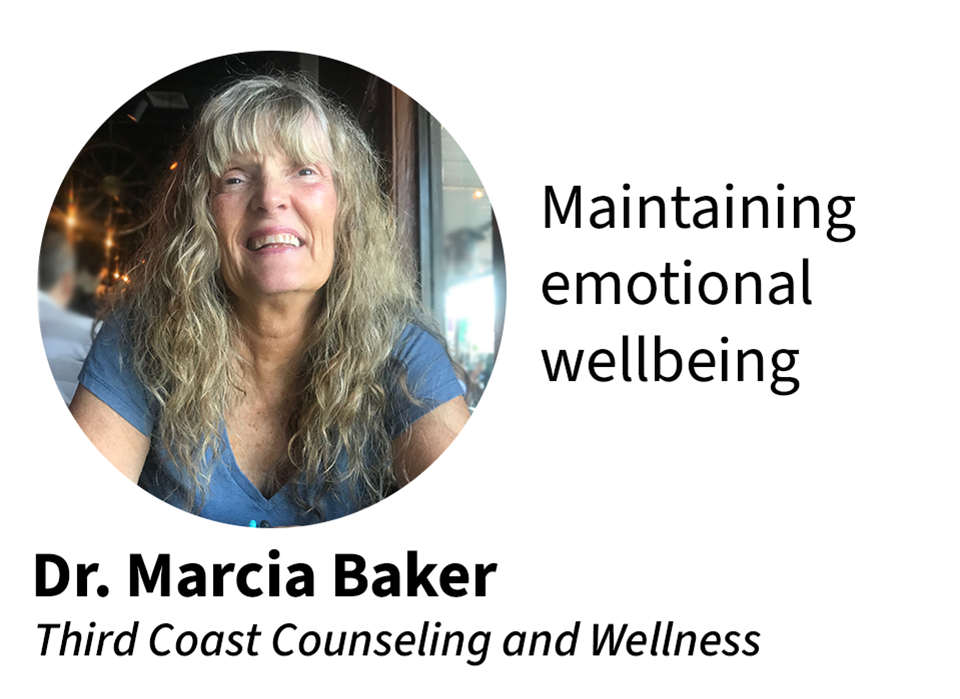 Marcia has a PhD in Psychology with a specialty in Health Psychology/Behavioral Medicine. She is a Licensed Professional Counselor, Licensed Chemical Dependency Counselor, Licensed Psychologist with Provisional Status, Advanced Certified Prevention Specialist and Registered Yoga Teacher. She is currently owner of Third Coast Counseling and Wellness where she is a practicing therapist. In addition, she is a college professor, and coordinator of a federal grant for mental health services with Santa Maria Hostel, Bonita House. She has developed programs and worked as a therapist in the substance abuse treatment, prevention, and behavioral health field for over 30 years.  She utilizes her education and experience to provide a holistic approach when treating emotional/physical health issues for all ages. Her research expertise is in psychosocial oncology with families of children that had cancer and substance use prevention. She is a trainer for Strengthening Families Training Certification, Skill training program for substance abuse prevention professionals and teaches/ trains adjunct in the field of substance abuse, prevention and mental health for numerous colleges and educational institutions. She is a Registered Yoga Teacher and has been a Yoga practitioner for over 25 years.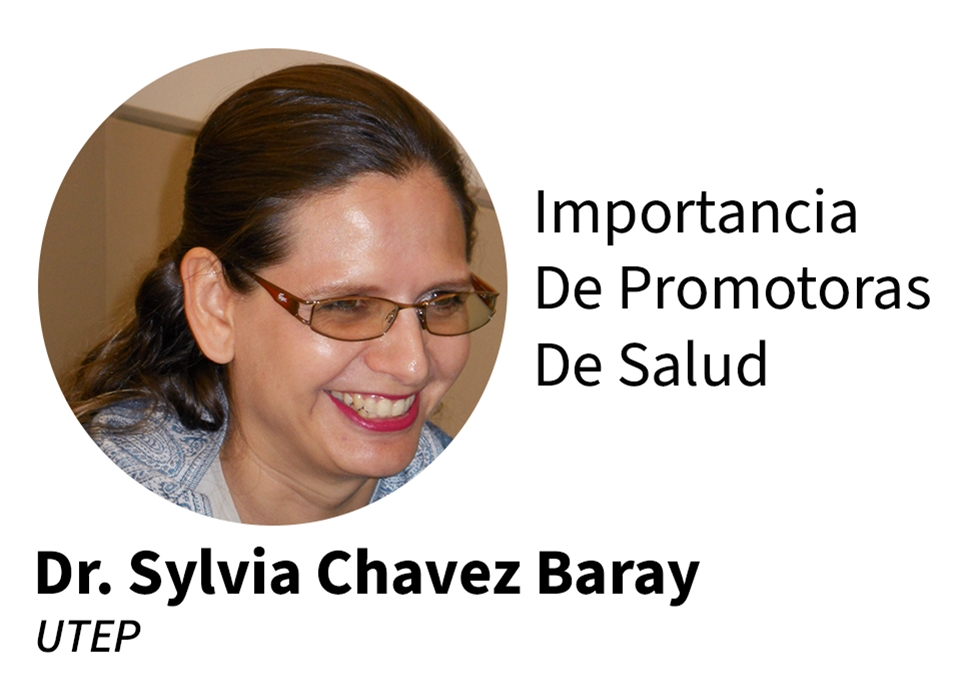 Dra. en Psicologia y Post Doc, Asociada en investigación e Instructora del Departamento de Trabajo Social y de Chicano Studies en la Universidad de Texas en El Paso. Consejera en Salud Mental de la Comisión de Salud Fronteriza México Estados Unidos, Oficina de alcance Chihuahua. Con experiencia en Rehabilitación Psicosocial con personas con condiciones mentales crónicas (Suicidas y Homicidas).  Instructora Certificada por el Estado de Texas de CHW. Instructora de la Certificación de Primeros Auxilios en Salud Mental. Fundadora e instructora del grupo psicopedagógico Rompiendo el Ciclo de la Violencia desde el 2010 iniciado en Servicios Diocesanos para Migrantes y Refugiados para victimas/sobrevivientes de violencia de género. Sus investigaciones y publicaciones se han centrado en salud mental, ​migración, tuberculosis, violencia de género, salud, personas sin hogar. Ha sido catedrática del Instituto Humanista de Culiacán Sinaloa, del programa PIME de la Universidad Autónoma de Ciudad Juárez, y del Colegio Iberoamericano sección Centro de Estudios Teresianos de Educación Superior en la facultad de educación y psicología.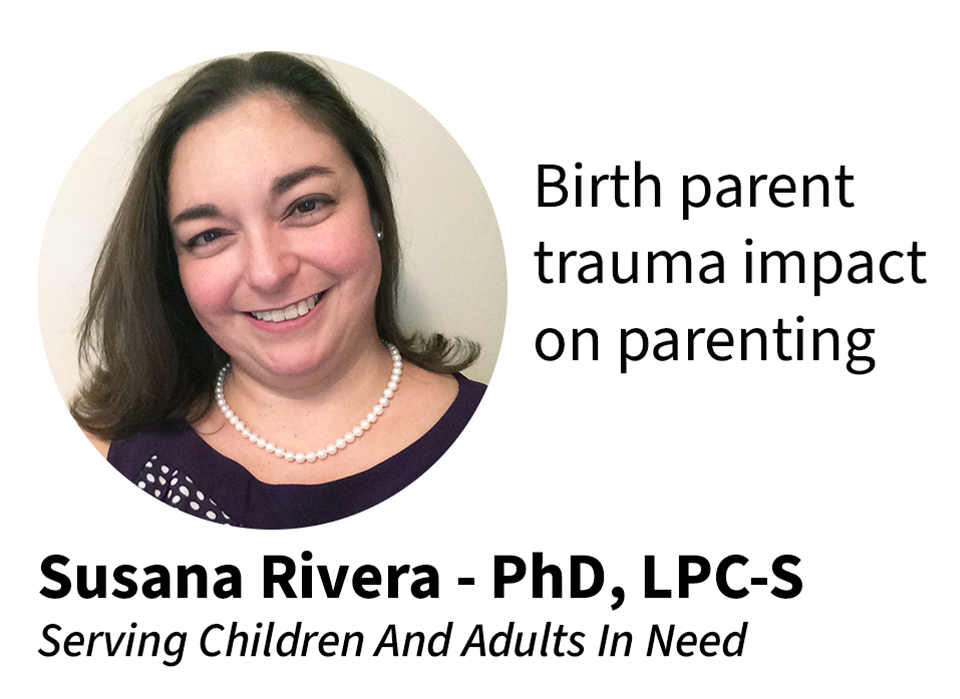 Dr. Susana Rivera is a clinician, trainer, and consultant with extensive experience in the mental health field specializing in the treatment of child traumatic stress in Laredo, Texas. Dr. Rivera earned a Doctoral Degree in Counselor Education and Supervision in 2007 from St. Mary's University in San Antonio, Texas and is a Licensed Professional Counselor. She is a Certified National Trainer and Consultant on Trauma-Focused Cognitive Behavioral Therapy, including its cultural adaptation for Hispanic children. Dr. Rivera is a partner in the National Child Traumatic Stress Network through which she serves as co-chair of the Child Sexual Abuse Committee and former member of the NCTSN Steering Committee and NCTSN Affiliate Advisory Board. In addition to child traumatic stress, her professional interests include adapting treatment for Hispanic populations and closing the service gap for minority youth and families. Dr. Rivera is a published author and is frequently invited to speak across the U.S. about her work with trauma-exposed Hispanic youth. She is the Program Director for the Border Traumatic Stress Response Center at Serving Children and Adults in Need (SCAN) in Laredo, Texas. She also maintains a private practice.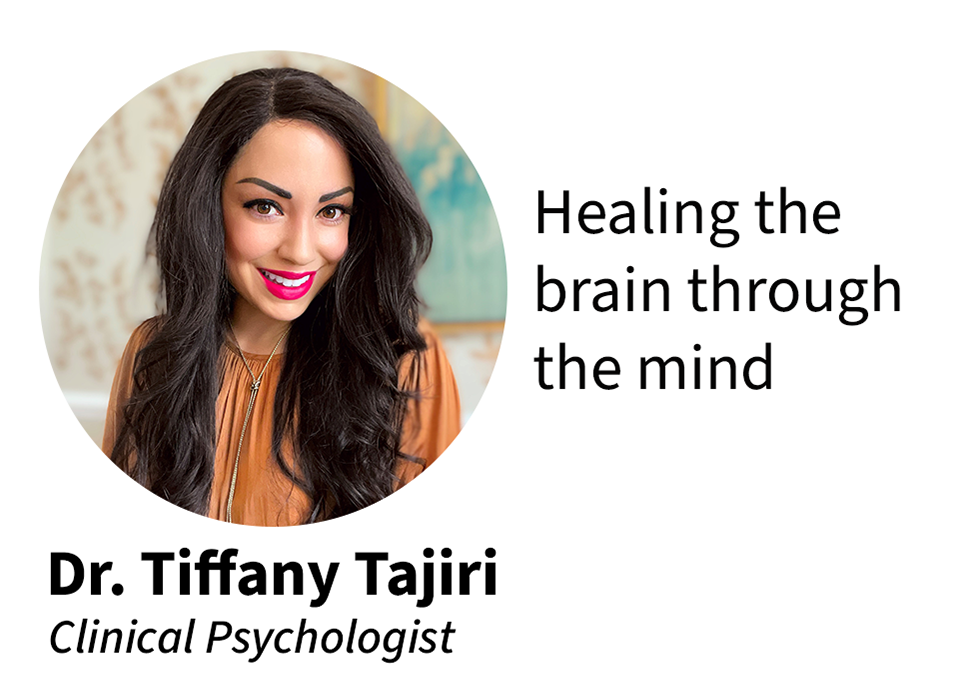 Dr. Tiffany Tajiri is a licensed and board-certified clinical psychologist, a veteran US Air Force officer, and currently the chief of the largest behavioral health clinic at Fort Bliss, Texas. She is the CEO and founder of Stand Up and Recover, Inc., the creator of Rhythm Restoration, author of Peace After Combat: Healing the Spiritual & Psychological Wounds of War, and co-author of Abundant Recovery curriculum at Abundant Church. Dr. Tiffany is the podcast host for Behind the Service's production of Peace After Combat. But most importantly, she is a wife and mother whose mission is to teach people how to live an abundant life filled with spiritual and psychological peace.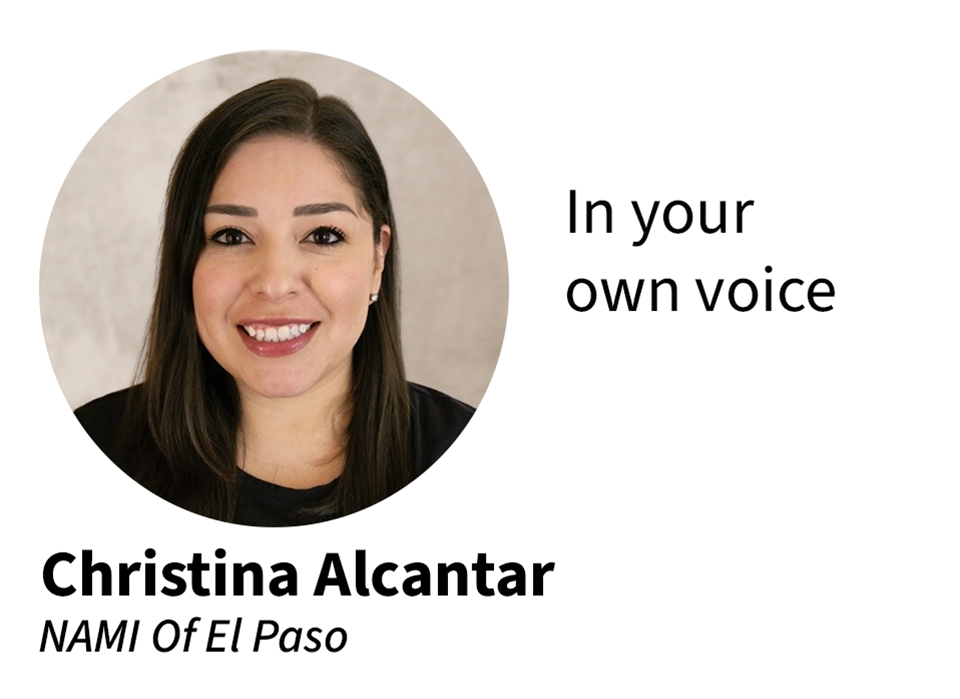 Christina, a native El Pasoan, received her BA in Psychology from the UTEP and joined the NAMI El Paso team in 2018. She has a deep-rooted passion for helping others and strives to advocate for those affected by mental health everyday!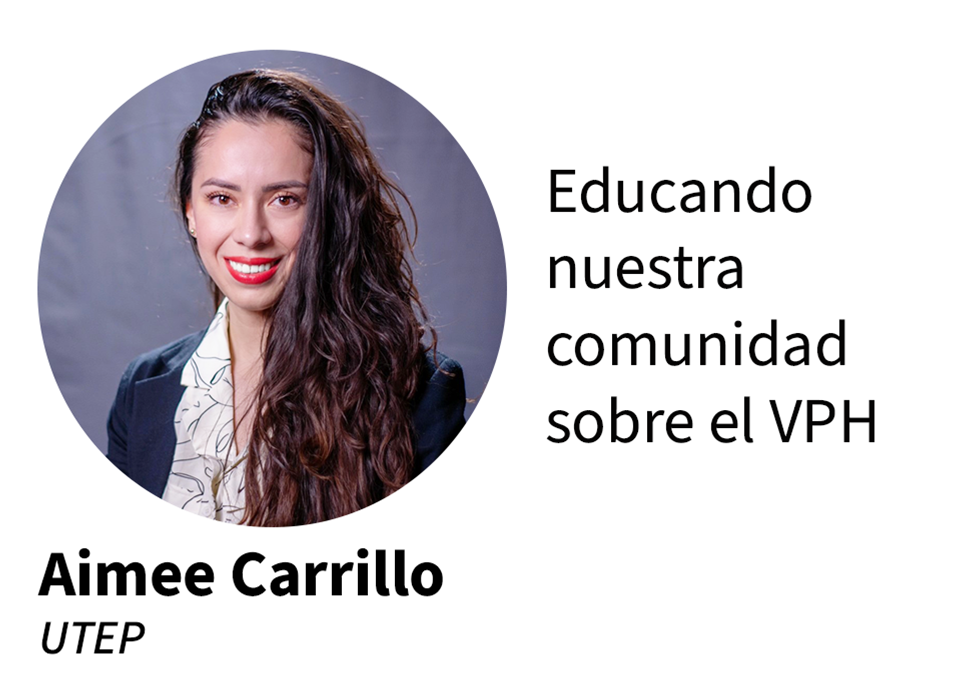 Aimee Carrillo is a Licensed Master Social Worker who recently joined the Cuidate El Paso team. 
Aimee has interest in educating and bringing awareness about HPV and Cancer prevention to our unique border community.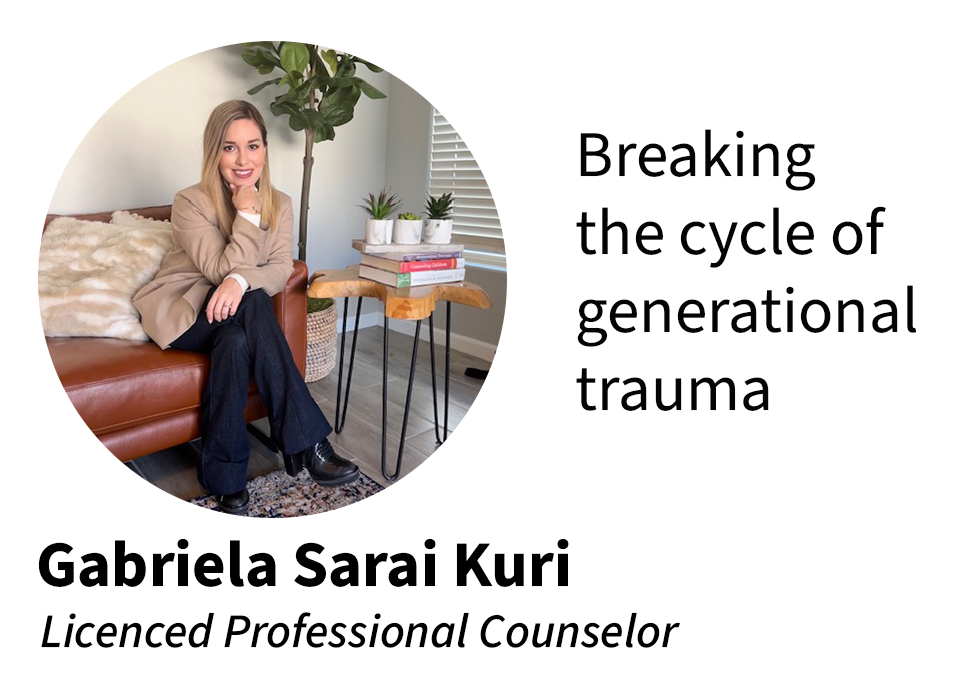 Gabiela Kuri, a licensed professional counselor (LPC) in the state of Texas. I have over 12 years' experience working in the mental health field. I have worked in a variety of settings including private practice, outpatient, in-home, and with law enforcement.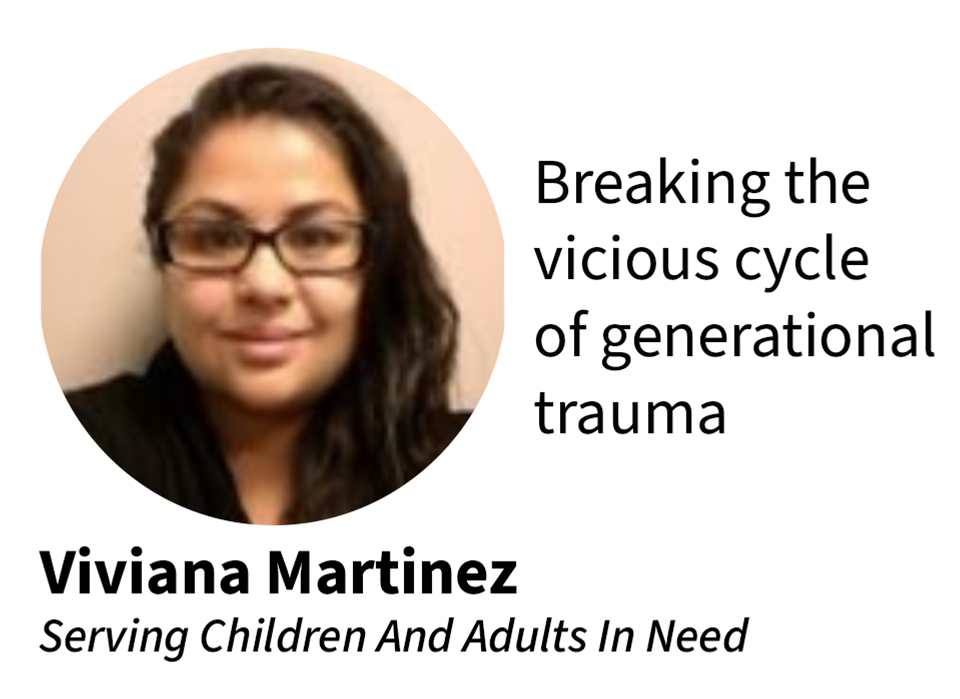 Viviana Martinez, a native Laredoan, is a strong advocate of mental health, positivity, and resiliency. Having experienced firsthand generational trauma and abuse, she works to remove the stigma associated with mental health and abuse.
Viviana earned a PhD in Organizational Leadership and a Doctor of HealthCare Administration, is a Licensed Chemical Dependency Counselor, with research interests in Culture Competency, Integrated Behavioral Health, and Organizational Sustainability. With almost 20 years in behavioral health and leadership in non-profit organizations.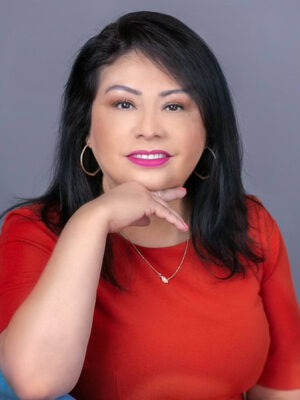 Ivonne Tapia
Chief Executive Officer
For over twenty years, Ms. Tapia has worked in both clinical and administrative positions in the behavioral healthcare industry. She holds a Masters in Counseling, is a Licensed Chemical Dependency Counselor, Licensed Professional Counselor-Supervisor, and Advanced Certified Prevention Specialist. Ms. Tapia strongly believes that community involvement is critical to our community's success. She has served in several boards and advisory groups to include the Standards Committee Chairwoman, Board of Directors for Texas Certification Board, Member of the Consortium Executive Committee and Family Leadership Chair for the El Paso Behavioral Health Consortium, Paso Del Norte Health Foundation and Past President, Board of Directors for the Association of Substance Abuse Programs. She also served as an advisory board member for the Recovery to Practice Advisory Board for UNT. Tapia has also served as a Subject Matter Expert in helping the International Certification & Reciprocity Consortium with a number of test development activities for Prevention Specialist Examinations.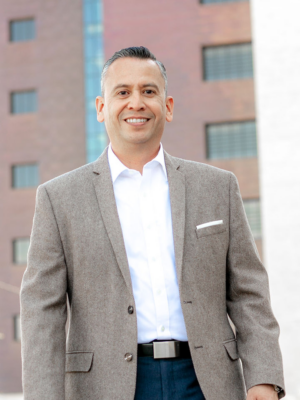 Guillermo Valenzuela
Chief Coporate Officer
Mr. Valenzuela is accountable for the management and overarching leadership of the Community Affairs, Human Resources, Corporate Compliance, and Quality and Regulatory Compliance of Aliviane to ensure organizational effectiveness and enable seamless delivery of services. For the last 20 years, Mr. Valenzuela has worked closely with community members, elected and government officials in the United States and Mexico to advance behavioral health and drug demand/supply reduction issues along the US-Mexico Border. Mr. Valenzuela has served on a multitude of boards and advisory councils and has presented on behavioral health and drug demand/supply reduction issues before an array of entities; The Executive Office of the President through The Office of National Drug Control Policy, The Presidency of the Republic of Mexico through the National Security Adviser and the Secretary of the Interior, U.S. Ambassadors to Mexico, The Drug Demand Reduction Committee for the State of Texas, The National War College and foreign dignitaries.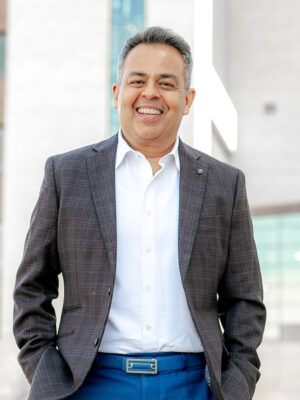 Victor Nava
Chief Financial Officer
As the Chief Financial Officer, Mr. Nava is responsible for overseeing the accounting, business strategies, financial planning and analysis, setting budgets across all departments, banking relations, internal audits, and determine the viability and cost of new projects for Aliviane. Mr. Nava carries out these responsibilities while adhering to the vision and mission of Aliviane to ensure growth in the short and long term.  He began his career in 1985 with Price Waterhouse delivering world-class assurance, tax, audit, and consulting services in Mexico.  Over his 35 years' experience, he developed as a Bicultural/Binational finance leader, driving complex international financial operations, and managing diverse industries in Mexico and the U.S.  He is a proud graduate of the Universidad Iberoamericana in Mexico and received his Master's Degree in Business Administration from the University of Phoenix.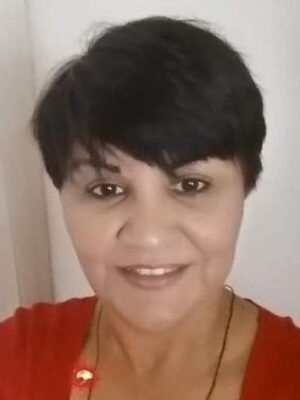 Julie Priego
Divisional Director Prevention -Intervetion
Ms. Julie Priego has over 20 years of experience in the area of substance use prevention/intervention services. Her primary area of focus has been Prevention/Intervention services with a main focus on the state's 4 prevention priorities that include; reducing underage drinking, marijuana use, tobacco use, and prescription medication abuse in El Paso County, Hudspeth, Culberson, Presidio, Brewster, and Jeff Davis Counties. Ms. Priego through innovative strategizing, implements change management that creates organizational stability and prosperity. Leads various prevention/intervention projects by creating strategies for successful outcomes. Thrives by making difficult but necessary decisions that promotes client safety, and best quality care for increased continuation of holistic approaches in prevention and promotion client care. Proven ability to public speak and provides expertise in prevention/intervention strategies through the state, nation and internationally. She oversees over 12 Prevention programs and over 40 staff members. Julie Priego holds a Master's degree in Psychology and is an Advanced Certified Prevention Specialist and in 2015 was awarded the Texas Prevention Specialist of the year award.